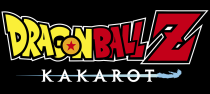 Check out the latest Dragon Ball Z: Kakarot trailer featuring Majin Buu and The Great Saiyaman. Pre-Order your copy of Dragon Ball Z: Kakarot on PlayStation 4 today!

Dragon Ball Z: Kakarot - TGS 2019 Pre-Order Trailer | PS4 - youtube.com
Bandai Namco has released a new trailer for Dragon Ball Z Kakarot to coincide with Tokyo Game Show 2019. The trailer confirms a January 17 2020 release date and the inclusion of the Buu saga which completes the Z series.